| | |
| --- | --- |
| | Services |
Noir Lumière offers a three-fold security storage system that allows centralized management of all your film files in your catalogues.
As our storage offer complies with the C.S.T.'s RT43 technical recommendation, we are authorized to issue the conservation contracts required by the C.N.C. (France's National Film Center).
Film catalogues and associated services can be accessed via a proprietary application (Windows, Mac, iOS, Android) made available to all of our clients' teams.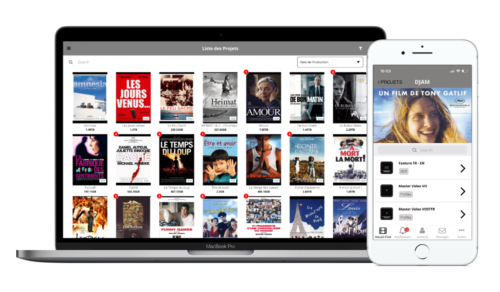 Its simple and intuitive interface allows use by employees in all departments (marketing, technical, programming, sales, etc.) who thus benefit in real time from a complete view of the archive deliverables.
To that storage feature, we have associated many services usually provided by film laboratories.